Featured Stories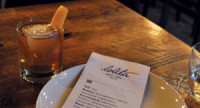 November 2014
As the holidays approach, downtown becomes a festive destination.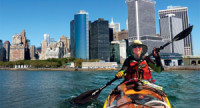 November 2014
These Mainers have plenty of moxie and dare to be different.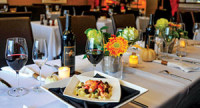 November 2014
Ever dream of not making the big turkey dinner at home?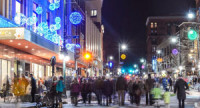 November 2014
It's not just about where your holiday gift purchases are going–it's about where they come from.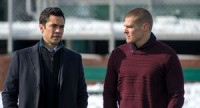 October 2014
The actor/athlete seeks a new challenge.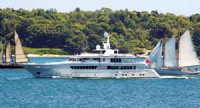 October 2014
She catches superyachts: Not many slip past Jill Blackwood without being snapped.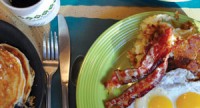 October 2014
Hope you loved your 8 great dates. Because on the very next morning…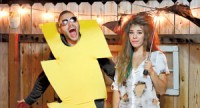 October 2014
Find new magic in the city with your sweetheart or your spouse.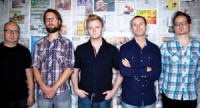 September 2014
Live from Pine Cone! Touching down in the Old Port for drinks and inspiration, Enter the Haggis still finds time to record an exciting new album.
Restaurant Reviews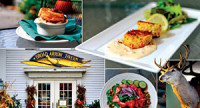 November 2014 | view this story as a .pdf Hitting the Spot Freeport's cozy Broad Arrow Tavern refreshes the classics with the best local ingredients Review by Diane Hudson We've […]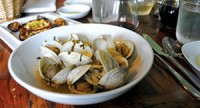 October 2014 Maine Mediterranean A Brunswick hot spot has a peasant soul. Review by Diane Hudson Trattoria Athena offers a unique blending of Italian and Greek cuisine, reflecting the heritage […]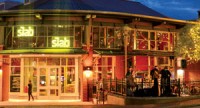 September 2014
He's back! Stephen Lanzalotta lights up the former Portland Public Market.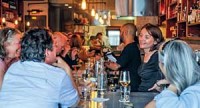 July/August 2014 Grill On The Hill Sparks fly at the East End's newest hot spot. Review by Diane Hudson The open-sesame to Lolita is a simple metal door. Architect Lauren […]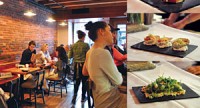 Summerguide 2014 Wharf Street Wonderful Perfect plates meet clever cocktails at this instant legend. Review by Diane Hudson Some small plate menus can make you nostalgic for the good old […]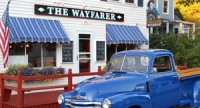 May 2014 Cape Porpoise, Southern Fried The Wayfarer is a down-home, delicious roadside tavern. review by Diane Hudson Having lived on Pier Road in Cape Porpoise for a year in […]