Featured Stories
July/August 2015
A few weeks ago, during a casual search of the Boston-based Skinner Auctioneers site, I bumped into a list of rare documents headed for the block.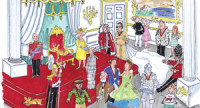 July/August 2015
The royal treatment: A brief history of Maine's knights of the realm.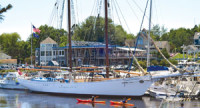 July/August 2015
Will this schooner be reborn as a Kennebunk restaurant? Dwight Raymond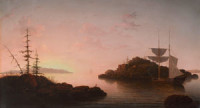 July/August 2015
Shh! This is an art gallery, not a library. "A Magnificent Stillness: American Art From a Private Collection."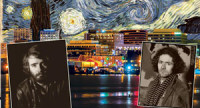 July/August 2015
Sampling 1970s Portland.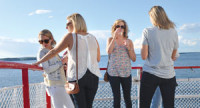 July/August 2015
Find a fresh perspective on the summer–offshore.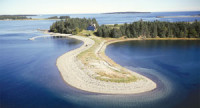 July/August 2015
Rules are everywhere no matter how far you go into the Atlantic.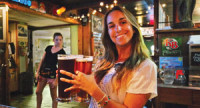 July/August 2015
You've done the trendy. Why not do the tried and true?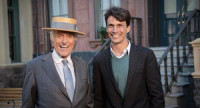 Summerguide 2015
Shhh. A movie with Kate Winslet narrating and starring Jane Seymour, Charles Shaughnessy, and Dick Van Dyke has just been shot in Maine. And, yes, the director is composer Tim Janis.
Restaurant Reviews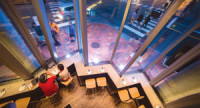 July/August 2015
EVOlutionary
A glass palace in the Old Port finds magic in the flavors of the Eastern Mediterranean.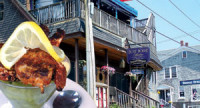 Summerguide 2015 The Boathouse Bistro Tapas Bar & Restaurant in Boothbay Harbor is neither a typical bistro nor a tapas bar. For one thing, the menu lists more than 80 […]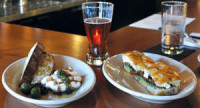 May 2015
Another Bayside winner near the Post Office.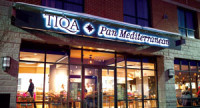 April 2015
Marriott treats with distant shores, transpontine allure.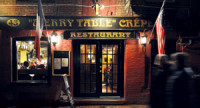 February 2015
Bonheur on Wharf Street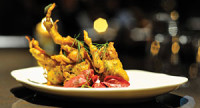 Winterguide 2015 Tidal Wave Ebb & Flow brings a rush of Mediterranean excitement to Commercial Street. Review by Diane Hudson We're seated in a gorgeous, minimally appointed dining room boasting […]